Sleep is elusive for many people and can be caused by a host of different things like stress, anxiety, environmental factors, other health conditions, and more. The onset of COVID-19—which had us adjusting to working and learning from home, and kept us in a state of perpetual concern for the health and wellness of ourselves and our families—also brought a spike of insomnia along with it.
As March is Sleep Awareness Month, we got curious about the prevalence of insomnia and its potential causes. So we dove into the anonymized data from hundreds of thousands of People Like You—examining instances of reported insomnia over the past two years within the K Health app, both on our Symptom Checker and during doctor-patient chats—to uncover trends related to sleeplessness, and the conditions most frequently associated with it.
Take a look at the state of sleep across the US, and learn more about how to identify symptoms of sleep anxiety and insomnia, potential causes, available treatments, and more.
Frequency of Reported Insomnia By State
Timeline of Insomnia in Men and Women
Top Conditions Associated With Insomnia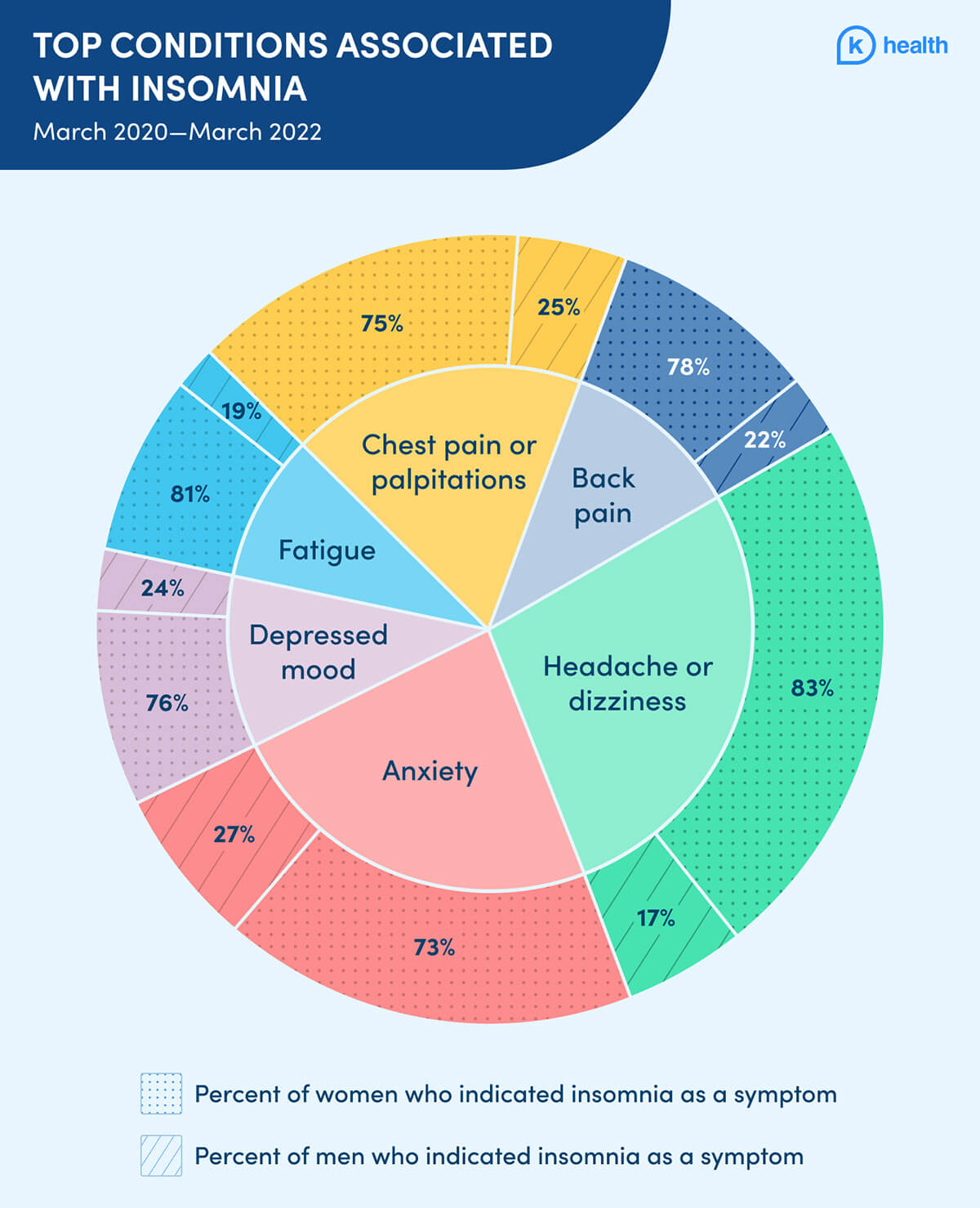 K Health articles are all written and reviewed by MDs, PhDs, NPs, or PharmDs and are for informational purposes only. This information does not constitute and should not be relied on for professional medical advice. Always talk to your doctor about the risks and benefits of any treatment.