ONLINE THERAPY
ON YOUR SCHEDULE
.
$109/month for unlimited messaging with a
licensed therapist plus free resources designed by
mental health experts to use on your own.
Why you should choose K Therapy
Affordable and upfront prices.
Life is complex, pricing shouldn't be. Self-guided resources are free and therapy for $109/month.
Therapists specializing in online therapy.
Unlike most online therapy options, our experienced therapists are required to complete additional training in specific text message-based therapy techniques to support you online.
A safe space that's easy to get to.
We operate solely via secure message, no appointment needed, and you can get started right now.
Learn from the best.
Access resources from leading mental health experts with our advanced Smart Chats.
DOWNLOAD K THERAPY
Get mental health support in minutes.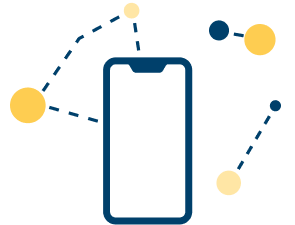 Start with free Smart Chats
Smart Chats are dynamic, pre-written conversations designed by experts and cover a number of mental health topics. You can access them for free, right after downloading the app.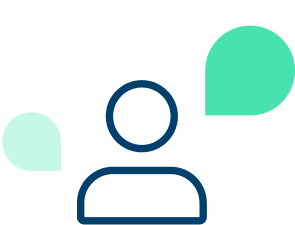 Connect with a therapist
If you are interested, you can choose to connect with a therapist for an additional monthly fee. You can pick your therapist and send a message immediately, right from your phone.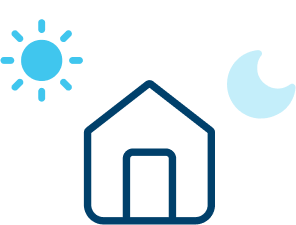 Ongoing support, on your schedule
Once connected you and your therapist will have a private, secure messaging room to continue your conversation. You can reach out whenever you like and our therapists will respond in under 24 hours.
K therapy memberships are not insurance and exclude ancillary services (e.g., labs,equipment, cost of medication, etc). See Terms of Service.
Frequently asked questions
K Therapy is an affordable, secure, discreet way to find and message a licensed therapist asynchronously, on your schedule. It also includes access to self-guided therapy resources created by mental health experts.
K Therapy is part of K Health, which combines licensed therapists with data-driven technology to get everyone better, affordable, quality care.
Therapists are available Monday through Friday in the following states: CA, TX, FL, GA, NH, NY, NC, PA, MI, IL, MO, OH, NV, AL, KY, ME, NE. We are adding new states weekly so check back soon if your state is not listed!
Is K Therapy different from the K Health app?
Yes. While K Therapy is part of K Health offering, it is currently available through a separate app than the K Health mobile app. However, if you already have a K Health account, you can use the same login information to sign in to the K Therapy app.
Can I get a prescription through K Therapy?
No. Currently the K Therapy app offers self-guided resources for mental health and access to licensed therapists, not prescriptions. All prescriptions, whether for mental health or other treatments are only available through the K Health app, not the K Therapy app. Learn more about prescriptions through K Health here.
How does K Therapy pricing work?
All self-guided resources and mental health content are free within the K Therapy app. If you would like to connect with a therapist for unlimited asynchronous messaging you can do so for $109/month.
Can I use HSA/FSA to pay for K Therapy?
No. Currently K Therapy is unable to process payments from HSA/FSA cards within the app.
How do the free resources work?
K Therapy provides three types of mental health resources all for free within the app. First is Kip, your support dog, who will guide you through the app and check in with you periodically to help you stay engaged with your care. Second, you can engage in "Smart Chats" which are expertly designed automated chats regarding a variety of mental health topics like anxiety, depression, shyness, and more. During these chats you can get custom feedback from some of the nation's leading experts in mental health and develop tools to better handle your mental health needs. Lastly, there is a wealth of free content written by experts that you can read whenever you would like. Like our Smart Chats, these articles cover a wide array of topics and can be beneficial for all people interested in understanding more about their mental health.