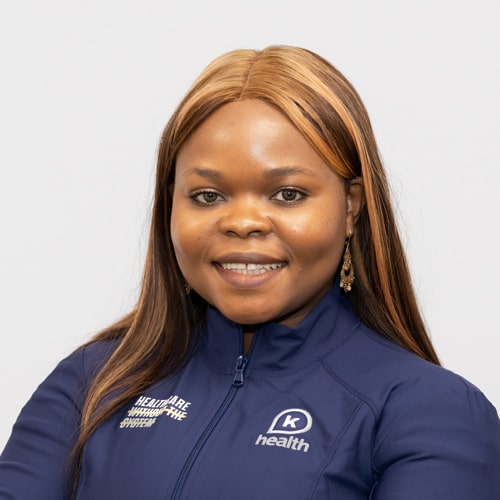 Nancy Butler, PharmD, RPh
Pharmacy Director
New York
"I've always been passionate about getting everyone everywhere access quality, affordable care that doesn't discriminate, and at K Health that is a reality."
Biography
Nancy earned her doctoral degree in clinical pharmacy from Long Island University and has spent over 12 years in various managerial positions in both independent and retail pharmacies. She's provided collaborative drug therapy management, and has designed and implement quality assurance protocols that have improved patient medication safety, medication adherence, and health outcomes. As a certified integrative pharmacy specialist, she's very passionate about evidence-based integrative medicine and a firm believer in affordable quality healthcare for everyone.
Education + Awards
Undergraduate School
Long Island University
Medical Degree
Doctor of Pharmacy
Medical School
Long Island University
Frequently asked questions
Does Nancy Butler, Doctor of Pharmacy offer telehealth services?
Yes! You start your chat with a member our team of hundreds of board-certified clinicians 24/7 here.
What are Nancy Butler, Doctor of Pharmacy areas of care?
Our clinicians are board-certified in family medicine, emergency medicine, pediatric care and more. Get to know your world-class medical team here.
Does Nancy Butler, Doctor of Pharmacy accept insurance?
Insurance is not required for any K Health visits. All appointments are $35 flat, or $29/month for an unlimited membership. Get started here.