Free healthcare in partnership with Nova Ukraine
24/7 virtual doctor visits and prescription renewals for Ukrainian refugees.
Enter your email and we'll send you a code for free text-based Urgent Care visits with board-certified U.S. clinicians on the K Health app or website. Visits will be in English and free for up to six months. K Health is not insurance.
By providing your email address, you agree to receive emails containing coupons, health reminders, and promotional messages from K Health. You can unsubscribe at any time.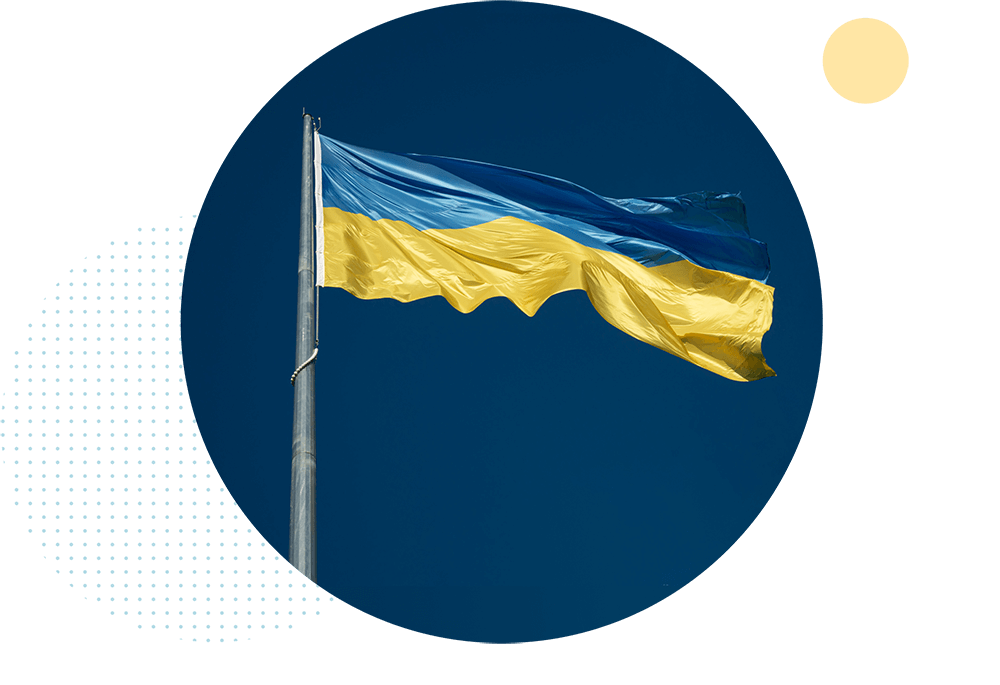 How to get healthcare in the U.S. today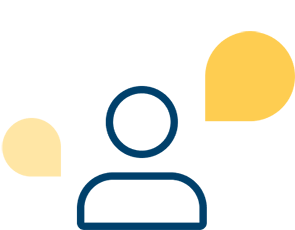 Get code and create account
Enter your email here to get your free code, then create your account online or through the app.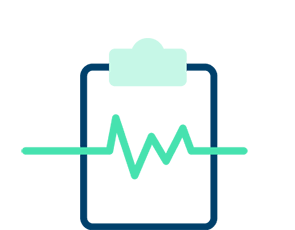 Tell us about your symptoms
After you create your account, tell us about your symptoms and needs. You'll then be able to request a clinician visit.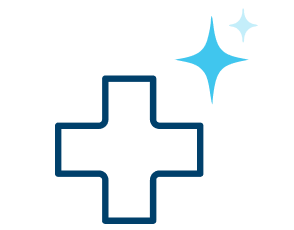 Enter promo code
On the payment screen enter the code from your email and click "One-time Visit". Visits will be free for up to six months.
Get promo code
Promotion applies to K Health's 24/7 one-time virtual clinician visits for people ages 3-85 years old (valued at $39). It's not redeemable for an anxiety or depression treatment membership or Primary Care membership. K Health services are not insurance and exclude ancillary services (e.g., labs, equipment, cost of medication, referrals to specialists, etc). See Terms of Service.
Fast one-time prescription renewals

Type 2 diabetes

Heartburn

High cholesterol

Hypothyroidism

High blood pressure
If you're prescribed medication, your clinician will send it to a local pharmacy where you can pick it up. If you don't have insurance, websites like GoodRx offer coupons for discount medication. See what we can refill
Frequently asked questions
What's included as part of this program? | Що входить?
When you enter your email address K Health will send you a promo code that can be used as many times as you need, for up to six months. The promo code can be used for:

- Unlimited 24/7 one-time virtual urgent care visits with U.S. board-certified clinicians clinicians for the - individual and any child aged 3-17
- Diagnosis and treatment for hundreds of urgent care conditions (see khealth.com/policy for a list of what we treat)
- Видача продовжених рецептів на певні хронічні ліки, якщо це доцільно з медичної точки зору (khealth.com/medication-refills)

Chronic condition management, mental health treatment, annual check ups and medication are

not

included with this promo code. In addition, the code does not include the cost of any referrals, prescription drugs, laboratory tests, or any other follow-up care provided by other clinicians, third parties, and pharmacies (including, but not limited to the K Health Pharmacy). 

A promo code is per individual and cannot be shared with other individuals (including family members, with the exception of children ages 3-17).
The program is limited in duration for six months starting from 7/12/2022. 
+++
Промокод можна використовувати для:
- Необмежені цілодобові одноразові віртуальні візити невідкладної допомоги з сертифікованими клініцистами в США для індивідуальних і будь-яких дітей віком від 3 до 17 років
- Діагностика та лікування сотень невідкладних станів (перелік того, що ми лікуємо, див. на khealth.com/policy)
- Видача поновлення рецептів на певні хронічні ліки (див. список ліків, які ми можемо поповнити khealth.com/medication-refills)
Лікування хронічних захворювань, лікування психічного здоров'я, щорічні огляди та ліки не входять у цей промокод. Крім того, код не включає вартість будь-яких направлень, ліків, що відпускаються за рецептом, лабораторних досліджень чи будь-яких інших подальших послуг, які надають інші лікарі, треті сторони та аптеки (включаючи, але не обмежуючись, K Health Pharmacy). Дивіться нашу медичну політику тут
Промо-код надається для кожної особи і не може бути наданий іншим особам (включаючи членів сім'ї, за винятком дітей віком від 3 до 17 років)
Програма обмежена тривалістю шість місяців з 12.07.2022.
How do I use the promo code? | Як використовувати промокод?
1. Go to khealth.com or download the K Health app on your phone
2. Enter your symptoms in the search bar that says "Check your symptoms." If you need a prescription filled or a lab test, enter the reason for either in the search bar—the other options on the home screen are not included in the promo.
3. Create your account, which includes telling us the reason for your visit, your basic info, a form of ID in English (like a Passport) and a selfie. Here are some tips for uploading your passport photo
4. Once prompted to pick a payment option, enter the promo code sent to your email and click on "One-time Visit". This will waive the entire cost with no credit card required. The promo code will not work if you click "Membership."
5. You'll then be connected to a text-based clinician to get the medical support you need.
++
Покрокові інструкції, як скористатися безкоштовними консультаціями з лікарями K Health тут.
What's the promo code? | Який промокод?
Enter your email address here and we'll email you the promo code for unlimited free visits for Urgent Care issues and prescription renewal requests. The promo code is valid for up to six months starting from July 12, 2022.
++
Введіть свою електронну адресу тут і ми надішлемо вам електронною поштою промо-код для необмежених безкоштовних відвідувань у разі виникнення проблем з невідкладною допомогою та запитів на поновлення рецепта. Промокод діє до цих місяців з 12.07.2022.
Who can use this offer? | Для кого це?
This program is available to eligible Ukrainians refugees who are now based in the U.S. The promo code gives them and any dependent children ages 3-17 free unlimited 24/7 virtual urgent care visits, subject to K Health's medical policies. The unlimited free visits lasts up to six months and doesn't not include all conditions or K Health services.
++
Ця програма доступна для тих українських біженців, які зараз перебувають у США. Промокод дає їм та дітям віком від 3 до 17 років на утриманні безкоштовні необмежені цілодобові візити до невідкладної допомоги, згідно з медичними правилами K Health. Безлімітне безкоштовне відвідування триває до шести місяців і не включає всі умови або послуги K Health.
Do you offer translation services? | Ви пропонуєте послуги перекладу?
English speaking clinicians are available via the K Health app 24/7 to help you with any Urgent Care needs or renew some prescriptions. The Symptom Checker is not translated into Russian or Ukrainian. Instructions for getting started with K Health are here https://khealth.com/resources/instructions-for-ukrainians
Right now, if you don't speak English, the best way to get care is to have someone who speaks English with you during your visit. If you don't have access to someone who speaks English, the team at Nova Ukraine can help arrange a support person to help.
K Health does offer translation services for clinician visits, but it could increase the amount of time it would take for your appointment.
++
Англомовні клініцисти доступні через додаток K Health 24/7, щоб допомогти вам з будь-якими потребами в невідкладній медичній допомоги або поновити деякі рецепти. Перевірка симптомів не перекладена російською чи українською. Інструкції з початку роботи з K Health наведено тут https://khealth.com/resources/instructions-for-ukrainians
Зараз, якщо ви не розмовляєте англійською, найкращий спосіб отримати допомогу — мати з вами когось, хто розмовляє англійською під час вашого візиту. Якщо у вас немає доступу до людини, яка розмовляє англійською, команда Nova Ukraine може допомогти організувати службу підтримки.
Can clinicians order lab tests? | Чи можуть лікарі призначити лабораторні дослідження?
Clinicians are able to order a variety of different lab tests right through the K Health platform, including the TB screening blood test. The order will be sent to a local Lab Corp or Quest Diagnostics. The program does not cover the cost of the lab test.
+++
Клініцисти можуть замовляти низку різних лабораторних тестів прямо через платформу K Health, включаючи скринінговий аналіз крові на туберкульоз. Замовлення буде відправлено в зручне для вас місце, Lab Corp or Quest Diagnostics. Програма не покриває вартість лабораторного дослідження.
Do I need to enter a credit card? | Чи потрібно вводити кредитну картку?
For this promo, you do not need to enter a credit card when you choose "One-time visit" at check out. If you choose "Membership" you may be asked to enter a credit card.
++
Для цієї пропозиції не потрібно вводити кредитну картку, коли ви вибираєте «Одноразове відвідування» під час виписки. Якщо ви виберете «Членство», вас можуть попросити ввести кредитну картку.
I already have a K Health account and I cannot input a promo code. Why? | У мене вже є обліковий запис K Health, і я не можу ввести промокод. Чому?
The offer is for free one-time visits for new account users who are Ukrainian refugees.
If you want to sign up for a membership with K Health for $29/month, you get unlimited chats with our 300+ board-certified clinicians. Learn more here https://khealth.com/primary-care
++
Пропозиція надається для безкоштовних одноразових відвідувань для нових користувачів облікового запису, які є українськими біженцями.
Якщо ви хочете підписатися на членство в K Health за 29 доларів США на місяць, ви отримаєте необмежену кількість чатів з нашими 300+ сертифікованими клініцистами. Дізнайтеся більше тут