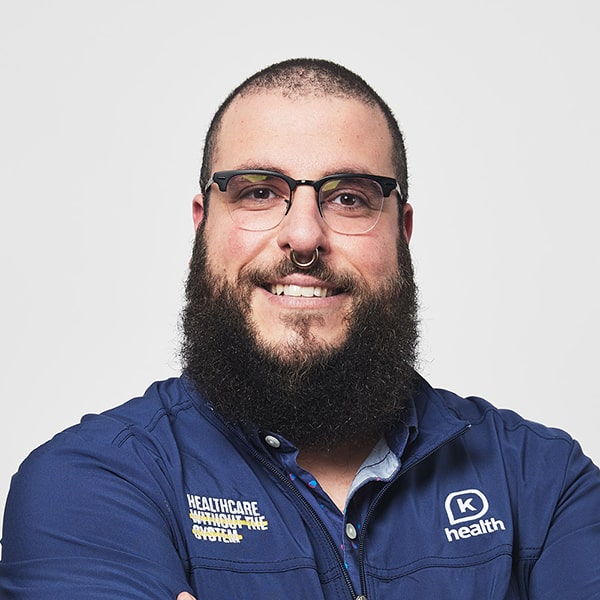 Francis Goldshmid, MD
Director, Training and Education
Missouri, USA
I spent my career in remote areas of the US providing healthcare to underserved communities. But I was limited by how many patients I could see in-person—and they were still limited by cost. With K, patients from those same areas can stay home, meet with me virtually, receive the care they need, all for much less.
Biography
Dr Francis Goldshmid a board-certified family medicine physician who is also a fellow trained in surgical and non-surgical obstetrics, as well as obstetric ultrasound. He graduated summa cum laude with a bachelor's degrees in biology and chemistry from Southern Methodist University. He attended Medical School at the University of Texas Southwestern Medical Center of Dallas, then went on to complete his family medicine residency and Maternal-Child Health Fellowship at John Peter Smith Hospital in Fort Worth, Texas. While in college, he won a reality television show on NBC called Treasure Hunters, as part of "Team Geniuses." He enjoys writing and playing music, reading graphic novels, and books about quantum mechanics, organic chemistry, and Buddhism.
Education + Awards
Board Certifications
Family Medicine
Undergraduate Degree
Chemistry and Biology, summa cum laude both
Undergraduate School
SMU - Southern Methodist University
Medical School
University of Texas Southwestern Medical Center of Dallas
Residency
John Peter Smith Hospital
Frequently asked questions
Does Francis Goldshmid, MD offer telehealth services?
What are Francis Goldshmid, MD's areas of care?
Clinicians are licensed in family medicine, emergency medicine, pediatric care, and more. Get to know your world-class medical team here.
Does Francis Goldshmid, MD accept insurance?
Insurance is not required for any K Health visits. All appointments are $39 flat, or $49/month for an unlimited membership. Get started.