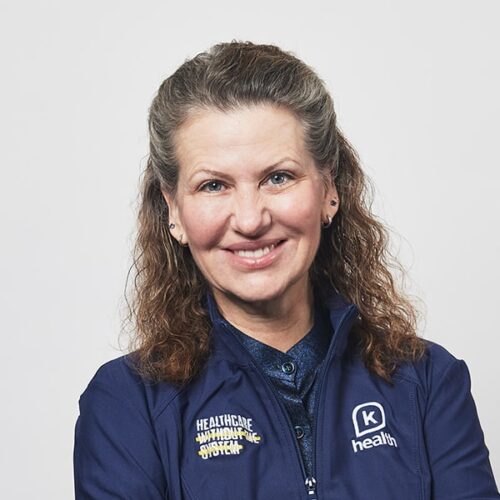 Linda Peitzman, MD
Minnesota, USA
US healthcare is broken. I'm so thrilled that everyone now has K Health for personalized and high-quality care for the most common chronic diseases—plus preventative care—right from a phone or computer.
Biography
Dr. Linda Peitzman is a Primary Care Lead at K Health, specializing in both family medicine and community health. She has over 25 years of experience working in various areas of the medical field, including as a practitioner, professor, and CMO/CMIO, and in the design and development of healthcare technology. She graduated from the University of Minnesota Medical School.
Education + Awards
Board Certifications
Family Medicine and Clinical Informatics
Medical School
University of Minnesota
Frequently asked questions
Does Linda Peitzman, MD offer telehealth services?
What are Linda Peitzman, MD's areas of care?
Clinicians are licensed in family medicine, emergency medicine, pediatric care, and more. Get to know your world-class medical team here.
Does Linda Peitzman, MD accept insurance?
Insurance is not required for any K Health visits. All appointments are $39 flat, or $49/month for an unlimited membership. Get started.