GET A BUSPAR (BUSPIRONE) PRESCRIPTION ONLINE
Feel better with medication prescribed remotely, starting at $49/month.
HOW IT WORKS
Feel better for only $49/month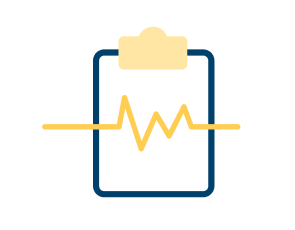 Take quick free assessment
Tell us about your symptoms and medical history. We'll let you know right away if the program could work for you.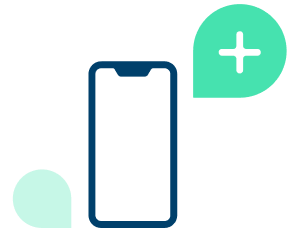 Text with a doctor
Our text-based program puts doctors on your schedule. Get in touch whenever you want, from the privacy of home.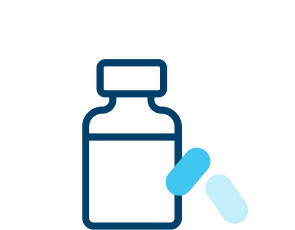 Get treatment shipped to you
If medication is prescribed, get it shipped directly to your door for free or pick it up from your local pharmacy.
Start free assessment
Available in all 48 continental US states. Not available in Alaska or Hawaii.

K Health memberships are not insurance and exclude ancillary services (e.g., labs, equipment, cost of medication, etc). See Terms of Service.
Why choose treatment with K Health
A safe space that's easy to get to

Reaching out for help is hard, so we made it easier—we operate solely on text, and treat you remotely.

With you every step of the way

Licensed clinicians find what'll work for you. The majority of people have felt better after 4 weeks.*

Affordable and upfront prices

Life is complex. Pricing shouldn't be. Treatment starts at $49/month and we can fill your meds for $12/month.
Start free assessment
*Based on a review of more than 8,800 K Health users who completed 3 months of treatment for anxiety or depression
LEARN MORE
What is Buspar?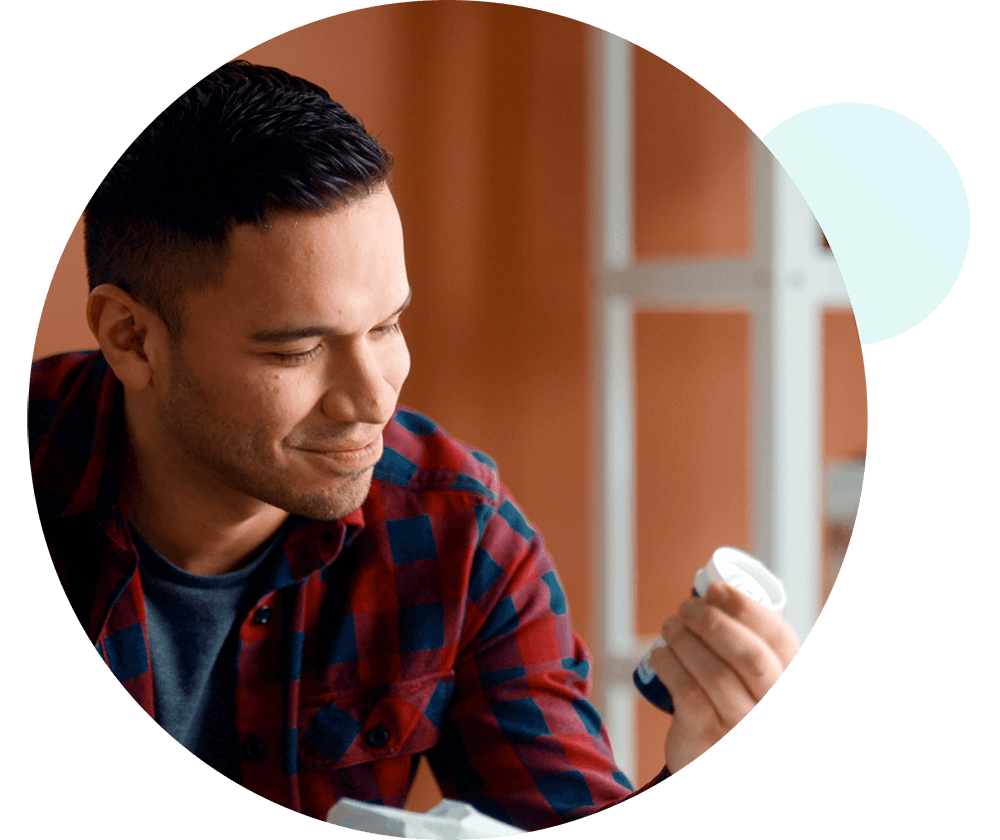 Buspar, also sold under the generic name buspirone, is a drug that was first patented in 1975 and is FDA approved to treat anxiety disorders such as generalized anxiety disorder (GAD).
While Buspar is considered an anxiolytic (antianxiety) medication, it's not related to other anti-anxiety drugs, such as benzodiazepines.
Do you need a prescription for Buspar?
Buspar can be an effective way to treat anxiety, but it can also cause side effects and interact with other medications. For that reason, it's only available by prescription. Plus, if you have any mental health condition, consistent supervision by a medical professional is important.
Your healthcare provider can help you determine if Buspar is the right fit for you.
How does Buspar work?
Mental health conditions, including anxiety, often occur due to a shortage of neurotransmitters in the brain that impact mood, such as dopamine or serotonin.
Buspar is a serotonin receptor agonist that can alleviate anxiety symptoms by increasing the action of serotonin receptors in your brain.
Buspar can be prescribed on its own to manage anxiety, or a provider may prescribe it along with other medications, such as selective serotonin reuptake inhibitors (SSRIs), especially if you have other mental health conditions like depression.
How long does it take for Buspar to work?
When you're feeling anxious, you're probably hoping for immediate relief. Buspar, as with all mental health medications, can take some time to prove beneficial.
Typically, Buspar takes anywhere from two to four weeks to noticeably improve anxiety. If you don't feel better within eight weeks, talk to your doctor about changing your dose or trying a new medication. In some cases, your provider may recommend adding an additional medication to improve the effectiveness of Buspar for anxiety.
Is there a generic for Buspar?
Buspar is the brand name for buspirone, a generic medication. Like Buspar, buspirone is only available with a prescription.
Often, generic drugs like buspirone are more affordable than brand-name prescriptions. If you're trying to cut medical costs, ask your prescriber about taking the generic option.
In the United States, all generic drugs have to be "bioequivalent" to the brand name. That means buspirone must have the exact same active ingredients, be available at the same dosage, and be equally effective at treating anxiety.
Side effects
Buspar can be an effective way to treat anxiety, but like any other medication, it can come with some unwanted side effects. Most commonly, Buspar causes:
Headache
Sleepiness
Trouble sleeping or insomnia
Increased sweating
Upset stomach
Feelings of nervousness or excitement
If your Buspar side effects are bothering you or they're getting worse, speak to your healthcare provider. You may need a different dose or a different medication for anxiety.
Rarely, Buspar can cause serious side effects, including:
Chest pain
Lightheadedness
If you experience the above symptoms after taking Buspar, seek medical care right away.
Dosages
Buspar is typically prescribed in oral tablet form, taken with water every day. Dosage strength varies depending on factors like the severity of your symptoms and your age.
The medication is available in 5, 7.6, 10, 15, and 30 mg tablets, with a daily maximum dosage of 60 mg. Some people take Buspar twice a day or three times a day, depending on the dosage strength.
Often, providers start patients on a low dose and then gradually increase it, usually every 4-8 weeks. You can take Buspar with or without food; just make sure to follow the same routine each time you take it for best results.
Always follow your provider's instructions when taking Buspar. Don't change your dosage or stop taking the medication without speaking to a medical professional first.
Interactions
Buspar may interact with other medications. Your healthcare provider can help you decide if the benefits of Buspar are worth the potential interaction risk.
Buspar is often combined with other mental health medications, but it can cause interactions, especially at higher doses. If you take any of the below medications, be sure to alert your prescribing doctor before taking Buspar:
Alprazolam (Xanax)
Aripiprazole (Abilify)
Bupropion (Wellbutrin XL)
Cetirizine (Zyrtec)
Clonazepam (Klonopin)
Duloxetine (Cymbalta)
Escitalopram (Lexapro)
Fluoxetine (Prozac)
Gabapentin
Lamotrigine (Lamictal)
Quetiapine (Seroquel)
Sertraline (Zoloft)
Trazodone
Vitamin D3
These aren't all the possible drugs that can interact with Buspar. Bring a complete list of your medications to your appointment to avoid potential interactions.
Cost
Treating a mental health condition can be costly. How much Buspar costs depends on factors such as the dosage strength, your insurance coverage, and your local pharmacy.
If you'd like to keep drug costs as low as possible, consider shopping online for your medical treatments. Your local provider or a K physician can prescribe your medication, and you can order it from an online pharmacy. Then, the prescription will be delivered to your home.
It may also be worth speaking to your medical provider about whether generic Buspar is a good option for you. Generic drugs are typically sold at lower prices than brand-name ones, though they should be just as effective.
Is Buspar right for you?
Anxiety can cause uncomfortable symptoms that can interfere with your day-to-day-functioning. The good news is, this condition is treatable if you seek medical care.
If you've been struggling with anxiety symptoms most days of the week for six months, you may have an anxiety disorder. Your provider can help you determine whether an anxiety medication like Buspar may help improve your symptoms.
How we compare
Affordable mental healthcare, available 24/7
$49/month

$95/month

$95/month

$99/month
4.5 / 5 STARS BASED ON 50,000+ RATINGS
See why 8+ million people turn to K Health
Affordable, accessible, and fast

I have many health issues and no health insurance, so I frequently need urgent care. K Health has been my favorite online service so far because you don't have to do a phone call or video call – it is all text based. As someone with social anxiety this is a wonderful feature. I have used the service twice now and both times I have been helped quickly and efficiently. I recommend this to anyone who needs quick urgent care for a minor illness.

Read more

Read less

Stormy R. | Jun 11 2022
Gave me my life back

I can not afford insurance, so I could not afford to see a doctor about my anxiety and panic attacks before finding K Health. I literally hid at home all the time and had massive panic attacks resulting in trips to the ER over basic stuff like grocery shopping. Now I actually look forward to getting out. I've developed hobbies that have turned into a home business and actually made a few friends. K Health literally saved me from myself. Thank you!!!

Read more

Read less

Heather C. | May 24 2022
Love this app

I'm on medication for anxiety but have a high co pay for my regular PCP. This saves me money and time!

Read more

Read less

Jennifer S. | Apr 15 2022
Works around my busy schedule

Easy way to get my anxiety medication from professionals. Their mail option for my meds is cheaper and faster than waiting in line at pharmacies like Walgreens too. I haven't had to wait longer than 5 mins to talk to a doctor! Awesome!

Read more

Read less

Carissa M. | Feb 15 2022
Compassionate care

I am a homeless disabled 70 yr old who lost my secondary healthcare. I have been able to continue receiving compassionate therapeutic listening to my stressful situation and receive monthly prescriptions of my antidepressants that I have been on since the 1990's.

Read more

Read less

Margie B. | Oct 22 2021
Accessible mental care

I lost my insurance but didn't want to lose all the progress I made and was at a point of feeling better. I'm able to speak to a psychiatrist once a month and get my prescription refilled that I already know works for me for a low cost.

Read more

Read less

K Health Member | Oct 17 2021
Tailored for me

For my depression/anxiety they were receptive to input on what worked before and helped me find a dose that works.

Read more

Read less

Matthew D. | Oct 06 2021
Life changing

Absolutely life changing for me! Thank you for creating a great app to help people like me who cant afford expensive trips to the doctors. Mental health is so important and this makes it so easy to get the meds I need.

Read more

Read less

Bella W. | Sep 09 2021
Easy and great doctors!

Absolutely amazing. They are helping me greatly with my anxiety and stress and panic attacks. Great, great doctors as well.

Read more

Read less

Amanda N. | May 12 2021
So happy I tried this app

These doctors have been so helpful and nice. I have saved so much money on doctors & hospital bills. My heart, wallet, and credit thank y'all for everything y'all have done.

Read more

Read less

James T. | Apr 28 2021
Very convenient

I really like this app. Affordable price and gets what I need ASAP. Just got my refill for my anxiety and it's been awesome. My life has changed for the better. Recommend to anyone!

Read more

Read less

Keyvon T. | Apr 07 2021
Related medications
Medication is prescribed at your doctor's discretion. We don't prescribe controlled substances like Xanax, and we don't treat conditions like severe depression remotely.