GET AN EFFEXOR (VENLAFAXINE) PRESCRIPTION ONLINE
Feel better with medication prescribed remotely, starting at $49/month.
HOW IT WORKS
Feel better for only $49/month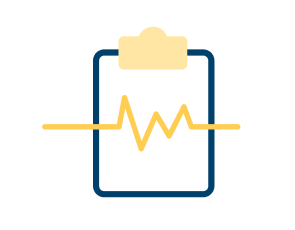 Take quick free assessment
Tell us about your symptoms and medical history. We'll let you know right away if the program could work for you.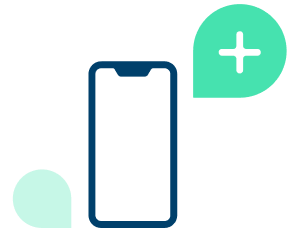 Text with a doctor
Our text-based program puts doctors on your schedule. Get in touch whenever you want, from the privacy of home.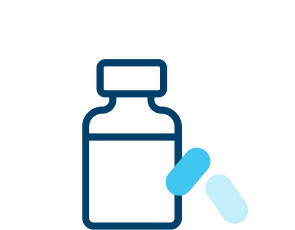 Get treatment shipped to you
If medication is prescribed, get it shipped directly to your door for free or pick it up from your local pharmacy.
Start free assessment
Available in all 48 continental US states. Not available in Alaska or Hawaii.

K Health memberships are not insurance and exclude ancillary services (e.g., labs, equipment, cost of medication, etc). See Terms of Service.
Why choose treatment with K Health
A safe space that's easy to get to

Reaching out for help is hard, so we made it easier—we operate solely on text, and treat you remotely.

With you every step of the way

Licensed clinicians find what'll work for you. The majority of people have felt better after 4 weeks.*

Affordable and upfront prices

Life is complex. Pricing shouldn't be. Treatment starts at $49/month and we can fill your meds for $12/month.
Start free assessment
*Based on a review of more than 8,800 K Health users who completed 3 months of treatment for anxiety or depression
LEARN MORE
What is Effexor?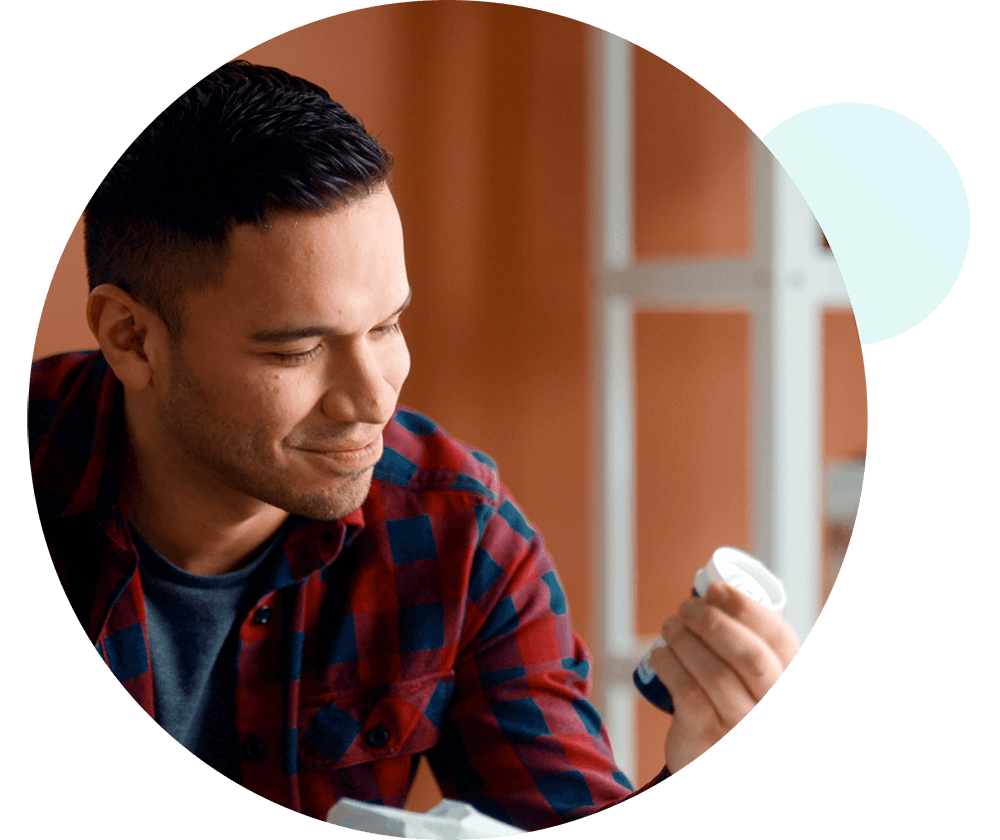 Effexor is a serotonin and norepinephrine reuptake inhibitor (SNRI) antidepressant medication that was approved by the FDA for patient use in 2008. Today, providers can prescribe Effexor for the treatment of depression, social anxiety disorder, and cataplexy, or the sudden loss of muscle tone while a person is awake.
Examples of other SNRI antidepressants include desvenlafaxine (Pristiq, Khedezla), and duloxetine (Cymbalta).
Off-label, Effexor can also be used to treat attention deficit disorder, fibromyalgia, diabetic neuropathy, complex pain syndromes, hot flashes, migraine prevention, post-traumatic stress disorder (PTSD), obsessive-compulsive disorder (OCD), and premenstrual dysphoric disorder (PMDD).
Do you need a prescription for Effexor?
Both Effexor and its generic form, venlafaxine, are only available through a provider's prescription.
Before starting the medication, it's important to speak with your provider about your medical history, symptoms, and any other medications you're currently taking. Using that information, your provider can determine whether or not Effexor or another antidepressant is right for you.
In some cases, your provider may recommend starting treatment with a selective serotonin reuptake inhibitor, or SSRI, before trying Effexor or another SNRI. This is especially recommended if you've never taken antidepressants before.
Like most antidepressants, Effexor may not be right for everyone. Which is why it's important to take the medication only while under consistent supervision of a medical professional.
How does Effexor work?
Like other SNRIs, Effexor works by inhibiting serotonin and norepinephrine reuptake, two neurotransmitters in the brain that impact mood. By doing this, Effexor increases serotonin, norepinephrine, and dopamine levels in the brain by blocking transport proteins and stopping their reuptake. Increased levels of these neurotransmitters can improve symptoms of depression and anxiety.
How long does it take for Effexor to work?
All antidepressants take time to begin improving symptoms of anxiety and depression. It can take anywhere between 4-8 weeks before the medication works to improve your mood.
If you've been taking Effexor for at least 1-2 months but are not experiencing any benefits or improvement in mood, talk to your provider about changing your dosage. If you stop taking your medication abruptly, you can develop discontinuation syndrome, an uncomfortable set of withdrawal symptoms which can include irritability, anxiety, dizziness, upset stomach, excessive sweating, trouble balancing, sleep changes, tremors, and suicidal thoughts.
Is there a generic for Effexor?
Effexor is a brand-name prescription medication manufactured by Pfizer, but there is also a generic form of the medication available.
The generic form of the prescription medication is called venlafaxine.
Some people have concerns when considering taking a generic form of a brand-name prescription medication, but there is no difference in the quality of these medications. In fact, in order to meet FDA standards, the generic form of any medication must be "bioequivalent" to the brand-name version of the drug. This means that it must have the same active ingredients, be available at the exact dosage, and be equally effective at treating the medical condition for which it is intended.
The main difference between a generic medication and a brand-name medication is that the generic is often sold at a lower price.
Side effects
Effexor can cause side effects. The most common side effects are gastrointestinal, sleep-related, and impact sexual funtion. These include:
Abdominal pain
Abnormal dreams
Anorexia
Anxiety
Constipation
Decrease in libido
Delayed, infrequent, or absent orgasmshy
Diarrhea
Dizziness
Drowsiness
Fatigue
Headache
Impotence
Insomnia
Low blood pressure
Tremor
Physical weakness or loss of energy
Weight loss
Serious side effects are less common, but possible. Examples of serious side effects include:
Abnormal bleeding
Altered platelet function
Anaphylaxis
Chest pain
Coma
Difficulty breathing or swallowing
Hallucinations
Hepatotoxicity (damage to the liver)
Hyponatremia (low concentration of sodium in the blood)
Mania
Problems with coordination
Pounding heartbeats or fluttering in the chest
Rash, hives, and/or itching
Seizures
Serotonin syndrome
Small purple spots on the skin
Suicidality
If you experience signs of any of these side effects, seek care as soon as possible.
Dosages
In most cases, your provider will start you on a very low dose of Effexor and gradually increase the dose over time. During this period, it's important to keep your provider updated on any improvement or lack of improvement with your symptoms.
For the treatment of depression, dosage typically begins at 75 mg per day given in one or two doses and can increase up to 225 mg per day.
Effexor is available as an oral tablet or capsule and should be taken with food and should not be taken with alcohol.
When taking Effexor or any medication, it's important to follow the instructions on the label exactly as directly and to follow any instructions given by your pharmacist or provider.
Do not split, chew, or crush Effexor capsules.
Interactions
There are several medications that can interact with Effexor, including opioid medication, sleeping pills, muscle relaxers, and anxiety and seizure medication.
Before taking Effexor, it's important to talk with your provider about any prescription drugs, vitamins, over-the-counter medicines, and/or supplements you're currently taking to avoid possible drug interactions.
Examples of medications that can interact with Effexor include:
Any other antidepressant
Buspirone
Cimetidine
Coumadin
Diet pills (including phentermine)
Jantoven
St. John's wort
Tramadol (Ultram)
Warfarin
Zolmitriptan
Cost
The cost of Effexor can vary depending on many factors, including the dosage you take, your insurance coverage, and the rates at your local pharmacy.
But if you're interested in keeping your medication costs low, shopping for Effexor online can help. It's an easy and convenient way to get your prescription at the lowest price.
Is Effexor right for you?
If you're suffering from depression or anxiety and think Effexor may be right for you, reach out to a licensed medical provider to discuss your options.
How we compare
Affordable mental healthcare, available 24/7
$49/month

$95/month

$95/month

$99/month
Related medications
Medication is prescribed at your doctor's discretion. We don't prescribe controlled substances like Xanax, and we don't treat conditions like severe depression remotely.